Accessibility statement
Skip to products grid selection
Free Shipping for DC Crew Members
Skip to search filter criterias
Skip to sort by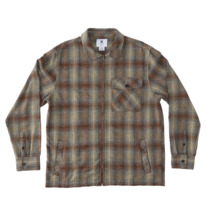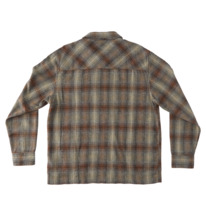 Men's Shirts - Shop the Collection Online Now
What better way to button up your style than with a new selection of shirts? We know that you're someone that likes to lead the way and seize new opportunities. At DC Shoes we believe that some days paving the way to new opportunities and experiences requires dressing up your look. Our collection of men's shirts is the perfect way to step up your style. Combine your go-getter attitude with one of our sharp looking shirts and you will be an unstoppable force.
DC SHOES Shirts Are Always on Top
Having options means giving yourself the freedom to be able to change your course of action based on what feels right. As a man who lives life this way, your wardrobe should have an equal amount of flexibility and DC Shoes' collection of men's dress shirts and men's casual shirts offers enough variety to keep you looking good through all of life's scenarios. We offer a selection of plaid shirts that allow you to dress up or dress down your look depending on what plaid you choose. A classic black shirt and a simple white shirt should be items that each man, including you, has in his closet, for days that require a clean look. DC Shoes also offers a wide selection of men's flannel shirts to keep you looking sharp and feeling cozy. Whether you're heading to the mountains or looking for a casual layer to throw on before going out for the night, a quality flannel shirt adds an extra level of manliness to any outfit. Allow yourself to explore our range of men's shirts and secure yourself variety of shirts to ensure that you have every scenario accounted for.
Quality Men's Shirts Are Easy To Find at DC SHOES
Dressing like a man doesn't mean you can't enjoy a little bit of pampering. DC Shoes designs its men's shirts with quality, soft fabrics that will feel great on your skin all day long. Our cotton dress shirts are light so that you won't get weighed down by your wardrobe, and our flannel shirts for men are durable and luxuriously soft to the touch.
Not only will your shirts keep you feeling good, your shirts will keep you looking good as well in any scenario with a variety of cuts and styles to choose from. DC Shoes' long sleeve men's shirts collection offers a wide range of button down shirts that you can wear solo for a more sophisticated look or unbuttoned over a tee to keep your outfit casual. We also offer a variety of men's short sleeve dress shirts for more casual events. Short sleeve button down shirts are also a great summer wardrobe staple for every guy to have in his lineup. For days when it's too cold for short sleeves but not cold enough for a jacket, try one of our flannel hooded long sleeve shirts to keep you warm. Whatever your style game is, we've got all the men's shirts you need.
Buy Your Favorite Men's Shirts Today
Don't waste one more minute stuck in anything less than the quality of comfort that DC Shoes provides. Step up your style game and shop online today to buy your favorite DC Shoes men's shirts today. DC Shoes' convenient online store and accommodating customer service make it easier than ever to get the shirts you want without the hassle so you can get back to doing the things you love.
Read more
Read less
Contact
1-949-531-7390

Specialists are available:
Monday-Friday from 6AM - 6PM PST
CLOSED Saturday, Sunday and all major US holidays.
FAQ
Get immediate answers to our most frequently asked questions.