Skip to search filter criterias
Skip to sort by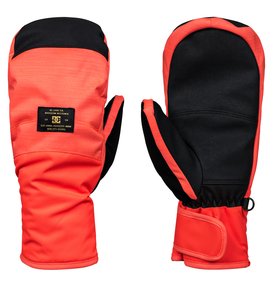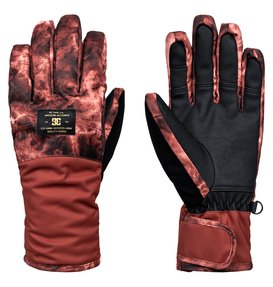 Womens Ski Gloves: Winter Gloves for Girls
Have you ever been in the middle of a great day on the mountain and suddenly your hands start to freeze over? Ski gloves may seem like a small accessory, but they can really make or break a day on the slopes. Keep your hands properly protected from the cold with a pair of DC Shoes women's ski gloves. DC Shoes has a long history of making quality products for your favorite snow sports, and we understand how to design women's gloves that offer top of the line warmth, protection, and comfort for your day on the mountain. Our women's ski gloves are designed to be durable and act as your best pair of ski mittens both on or off the mountain.
Say Goodbye To Hand Warmers With DC Shoes Women's Ski Gloves
Hand warmers are out, DC Shoes ski gloves are in. Our women's ski gloves and ski mittens are some of the best ski gloves you can pamper your hands with and we don't recommend passing up the opportunity to experience a frozen finger free day on the mountain. All of our ski gloves are made to fit women's hands so that the warmth stays trapped for hours. A pair of DC Shoes women's ski gloves is also fully functional so you can fully operate your hands and fingers without having to take your ski gloves off for various reasons throughout the day.
Our Ski Gloves Are The Best Thing To Happen To Winter Gloves
If you're searching for the warmest gloves out there, you've come to the right place. DC Shoes designs women's ski gloves that are made from the best materials and that incorporate the latest in heating technologies to ensure that your fingers never have to feel cold again. If body warmth is not enough to keep your ski gloves toasty, try a pair of heated ski gloves to give you that extra bit of comfort. Make sure you choose a pair of waterproof gloves for days when you're going to be out in the backcountry, or testing tricks in the park since your hands will be coming in contact with the snow more often.
Style-wise, our women's ski gloves are just as trendy as the rest of your mountain attire. We offer a range of colors to choose from, or you can choose to go with a classic pair of black gloves that will match everything. If you enjoy women's ski mittens that are a little more fashionable, try a pair of leather ski gloves to step up your slopeside style. Whatever your style preference, DC Shoes has all of the ski gloves and winter gloves you need to choose from this season.
Pamper Your Hands And Buy a Pair of DC Shoes Ski Gloves Today
Your hands deserve ultimate comfort and protection which is why you should head to our online store and buy your favorite pair of DC Shoes women's ski gloves. Our convenient online shopping experience and wide selection of ski gloves makes it easy to get the ones you need quickly.Our free customer service help line is available to answer any questions you may have when trying to make your decisions via live chat, phone or email. Enjoy shopping today for the best women's gloves so you can be fully prepared for your next ski trip.