Skip to search filter criterias
Skip to sort by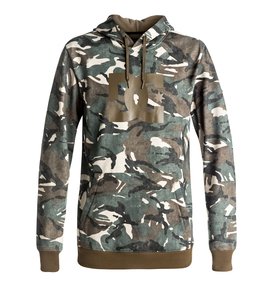 Mens Fleece: Ski Wear
There's nothing quite like the warmth of a DC Shoes men's fleece jacket to make you crave the winter weather. We are constantly innovating ways to keep you looking good and feeling great and, as a brand with deep roots in snow sports, we focus on designing quality products like fleece jackets and softshell jackets that will keep you enjoying your time in the snow the longest. Polar temperatures call for polar level protection, and our men's fleece jackets are always up to the challenge.
DC Shoes Men's Fleece Jackets Are Suitable For A Polar Bear
Spending all day from dawn until dusk on the mountain is what we all want, but it can also get cold if you're not properly dressed to stand up to the weather. DC Shoes fleece jackets for men are the perfect solution to keep yourself toasty all day long. The great thing about a quality fleece jacket is, aside from being very warm, it is also lightweight, which means it will not weigh you down while you're carving your way through the backcountry or throwing new tricks in the park. Our designs are made to accommodate your time on the mountain, not interfere with it which is why we've chosen such high quality lightweight fleece materials to keep you protected through any conditions.
Softshell Jackets That Can Stand Up To Hard Weather
As seasons progress and temperatures rise, a men's fleece vest becomes a nice alternative to a full fleece jacket. A fleece vest still provides full warmth and comfort to your core, while allowing for additional ventilation through the absence of sleeves. DC Shoes also has a range of soft shell jackets and ski shell jackets for times when you might need protection from the wind, but temperatures are a bit more forgiving. All you need to know is, if you're looking for the best fleece jackets for men, DC Shoes has you covered with options that are fitting for a wide variety of conditions so you never have to second guess your preparedness for a great day in the snow.
Buy Your Favorite Fleece Jacket Today
DC Shoes has the best men's fleece jackets on the market, and you just have to get one. We know that you'd rather be out on the mountain than inside shopping which is why we have made it quick and easy for you to buy the fleece jackets you love. Our convenient online shopping experience, wide selection of fleece jackets and softshell jackets, and free customer service help line make it the best way to stock up on all of your skiing and snowboarding needs this season.